Hello, thots and tots.
It is I, here to bring you my first ~collab~ with one of my favorite people not only in real life but also on Instagram.
A long while ago during a time in my life where I lived with 14 other psychopaths, a connection formed with a roommate of mine. Our minor common ground of not eating dairy soon developed over the years into a friendship I cherish quite dearly. My lovely friend Avery has just recently taken her talents to the gram to showcase her cooking skills, as well as her love of healthy eating, and her hilarious sense of humor so while you continue wasting your time following my sub-par account you all somehow still read, head over to @ahealthfulhuman to find everything you want in life, and everything you didn't know you needed. Aves has coughed up her secret go-to's on a trip to TJ's or a run to the Wholey land so take notes, you won't be disappointed.
Enjoy.
Do you feel overwhelmed and excited when it comes to trying new things at the grocery store?
Tired of seeing everyone go on about the cauliflower gnocchi and knowing that there must be more than just that?!
Want to feel a mixture of "on-trend", yet slightly ahead of the curve when it comes to popular health foods at the grocery store?
To be more knowledgeable than your other wannabe healthy friends?
If you answered yes to any of the above questions that you have come to the right place. And if you answered no…then Idk what to tell you… please read anyways.
(This list of guided suggestions and "favorites" is coming from a certified health food junkie, aka an obsessive label reader… who also happens to be dairy-free…)
We shall begin with:
Trader Joe's Guide to Greatness
Green Goddess Salad dressing: This dressing can do no wrong. It has very minimal ingredients and you can throw it basically on anything. I like using it on top of salads, sautéed veggies, and fish tacos.
Green Goddess Salad Dressing | $3.99
Vegan Pesto: This saucy little container of green goodness is not incredible on any shape of pasta, but goes great on some steamed veggies as well. This pesto also happens to be dairy-free which makes it a huge hit in the vegan/dairy-free diet department.
Vegan Kale, Cashew & Basil Pesto | $3.79
Cauliflower Pizza Crust: First off, cauliflower is the world's most versatile vegetable. Second of all, this pizza crust is incredible. This frozen saucer is gluten-free for all my Celiac folks, low-carb, high in fiber, and a very easy way to sneak some more vegetables into your meal.
Cauliflower Pizz Crusts | $3.99
Green Dragon Hot Sauce: If you like spice you will like this hot sauce. It is similar to a salsa verde but with its own unique twang. It's got the perfect consistency, not too watery, and not too chunky. I pour this stuff on literally everything. Eggs, chicken, taco salad, into a vegetable dip, on tacos, and tons more.
Green Dragon Hot Sauce | $2.99
Kale gnocchi: Cousin of the cauliflower gnocchi. Very minimal ingredients (kale, potato starch, chickpea flour, sea salt, and extra virgin olive oil), very tasty, and has a tad more protein than the cauliflower gnocchi does.
Kale Gnocchi | $2.69
Flowers: Ok the category of flowers is very broad, and I am aware of that but… Trader Joes has amazing flowers and are incredibly affordable too. You can get little cacti, eucalyptus, roses, lilies, daisies, sunflowers, etc. there are so many options and they are the easiest way to make your home a happier and brighter place.
Flowers | $ Varies
Dark Chocolate Peanut Butter Cups: Like a Reese's without all the extra crap and 10x better tasting.
Peanut Butter Cups | $3.99
Butternut Squash Zig-Zags: That crinkle-cut shape can make anything taste better and definitely more appealing to the eye for picky eaters. You can bake them, sauté them, and air-fry them to add to any meal.
Butternut Squash Zig-Zags | $2.99
Fancy Dates: If you have yet to try dates you need to now. They may not look incredibly appetizing, but they are nature's candy. I eat at least one a day. I like to smother mine with peanut butter, cinnamon, and cacao nibs for a sweet snack.
Organic Pitted Medjool Dates| $5.49
Whole Foods Guide to the Heavens
Kite Hill cream cheese: This is the best non-dairy cream cheese alternative there is. It's velvety smooth, rich, slightly tangy and has the perfect amount of sweetness. Whole Foods offers the widest range of flavors of dairy-free cheese alternatives of any grocery store I have locally.
Kite Hill Almond Milk Cream Cheese | $5.99
Peanut Butter: Whole Foods in-store made peanut butter is incredible. I don't know why it tastes 10x better than any other homemade peanut butter but it does. You can find it by the self-serve nuts and dry goods section.
Peanut Butter | $2.99 per/pound
Siete Tortillas: These are pricy fair warning. This company is specialized in making grain-free products making them a huge hit for those with special diets. They also make amazing dairy-free queso and a whole 30 friendly hot sauce. Their tortillas in specific are tasty, light and soft, I like them better than normal tortillas now (unfortunate for my bank account).
Siete Family Foods Almond Flour Amazing Grain Free Tortillas | $7.99
Bone Broth: Whole Foods has a wide variety of selections of bone broth than compared to other grocery stores. If you didn't know bone broth is soooo good for you and taste like a warm hug. You can make amazing soups with it or just sip it hot/cold depending on your preference. When it comes to choosing the best bone broth I like to choose brands that have 100% grass-fed organic chicken or beef bone broths. I like Kettle & Fire, and Bonafide.
Kettle & Fire Bone Broth | $6.99
Bonafide Bone Broth | $9.99
Banza Pasta and other plant-based pasta: Whole Foods has a plethora of plant-based pasta and higher protein content pasta as well. There are brands beyond popular Banza like Modern Table, Sfoglini, Jovial, and more.
Banza Chickpea Rotini Pasta | $3.99
Primal Kitchen: Another pricy one. Primal Kitchen products aim to use the best ingredients but keeping the list minimal. They have keto, whole 30, and dairy-free options for those with more specific diets. I like their Chipotle lime mayo, dairy-free ranch dressing, avocado oil cooking spray, and collagen peptides.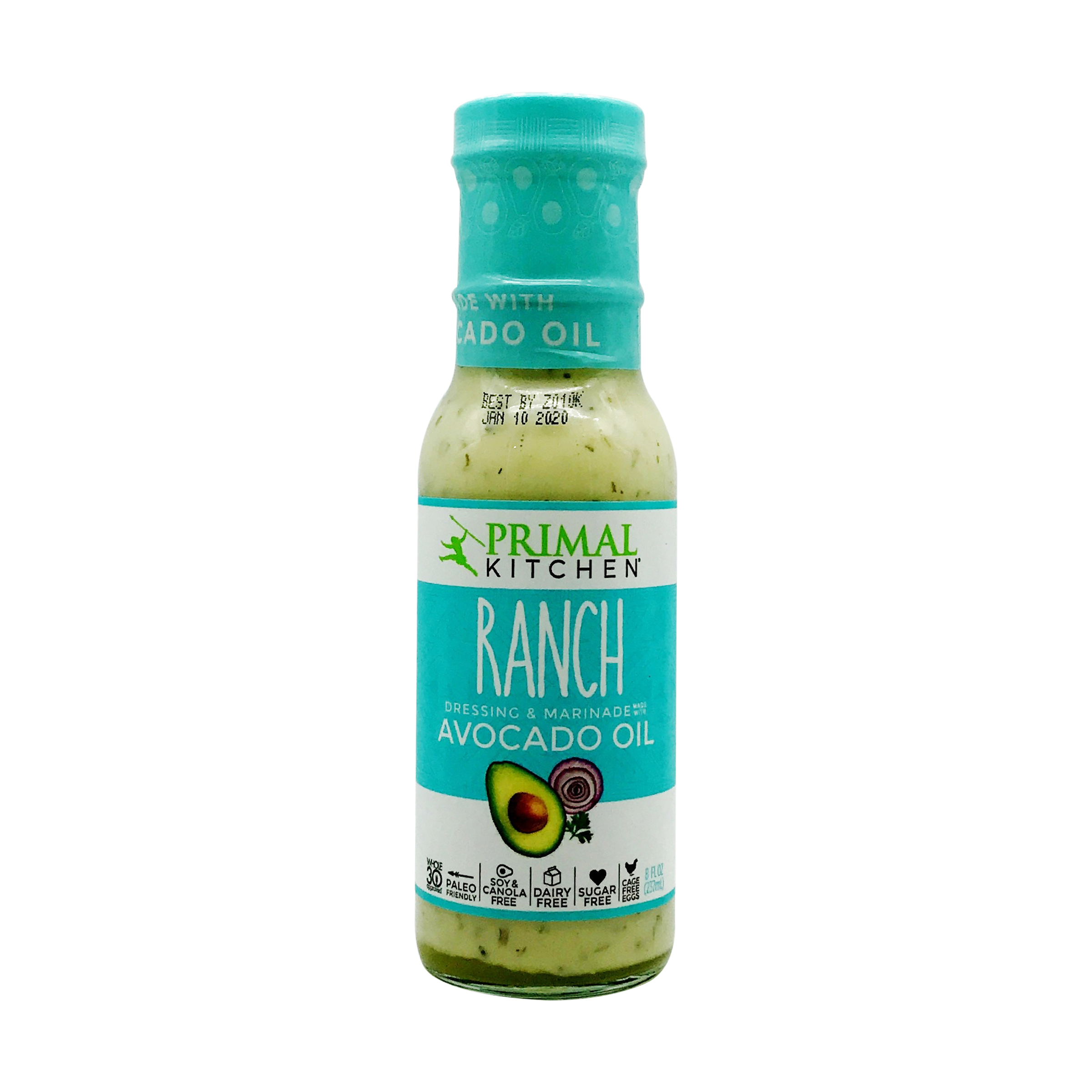 Primal Kitchen Avocado Oil Dairy-Free Ranch | $6.99
Rebbl Drinks: This company makes an incredible line up of tasty plant elixirs. They use clean and functional ingredients that are very health beneficial. A plus side is that they taste amazing! I like the Turmeric Golden Milk, and Dark Chocolate Plant Protein drinks best.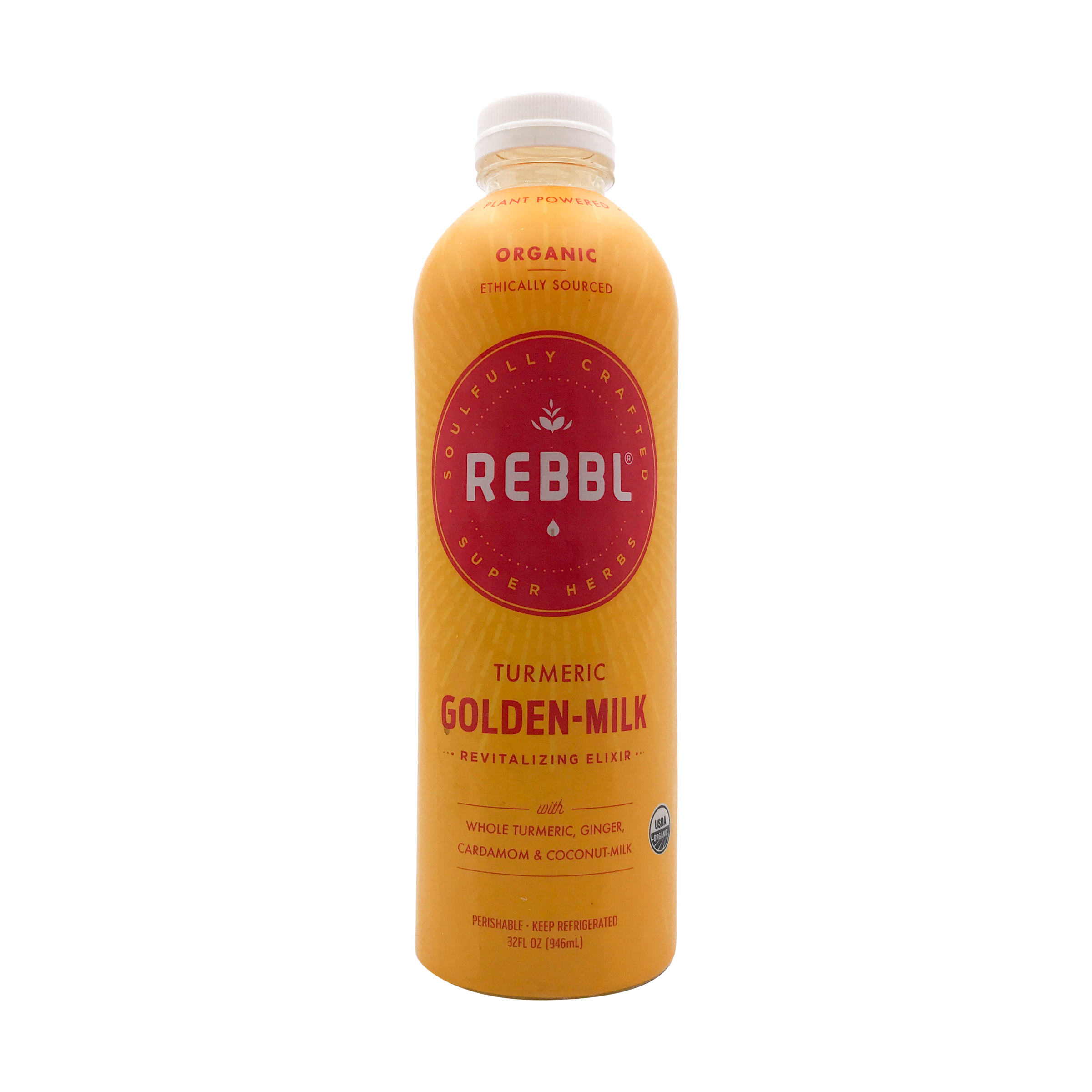 Rebbl Turmeric Golden-Milk | $8.99
Garlic Sauce: The best garlic sauce I have ever had. If you like Mediterranean food then you will love this. Even if you don't know if you like Mediterranean food you will still love this. You can find it near the hot food section of the store in a small cooler with other Mediterranean foods. I eat it with crackers and vegetables and have to refrain from eating the entire container in one sitting every time I get it.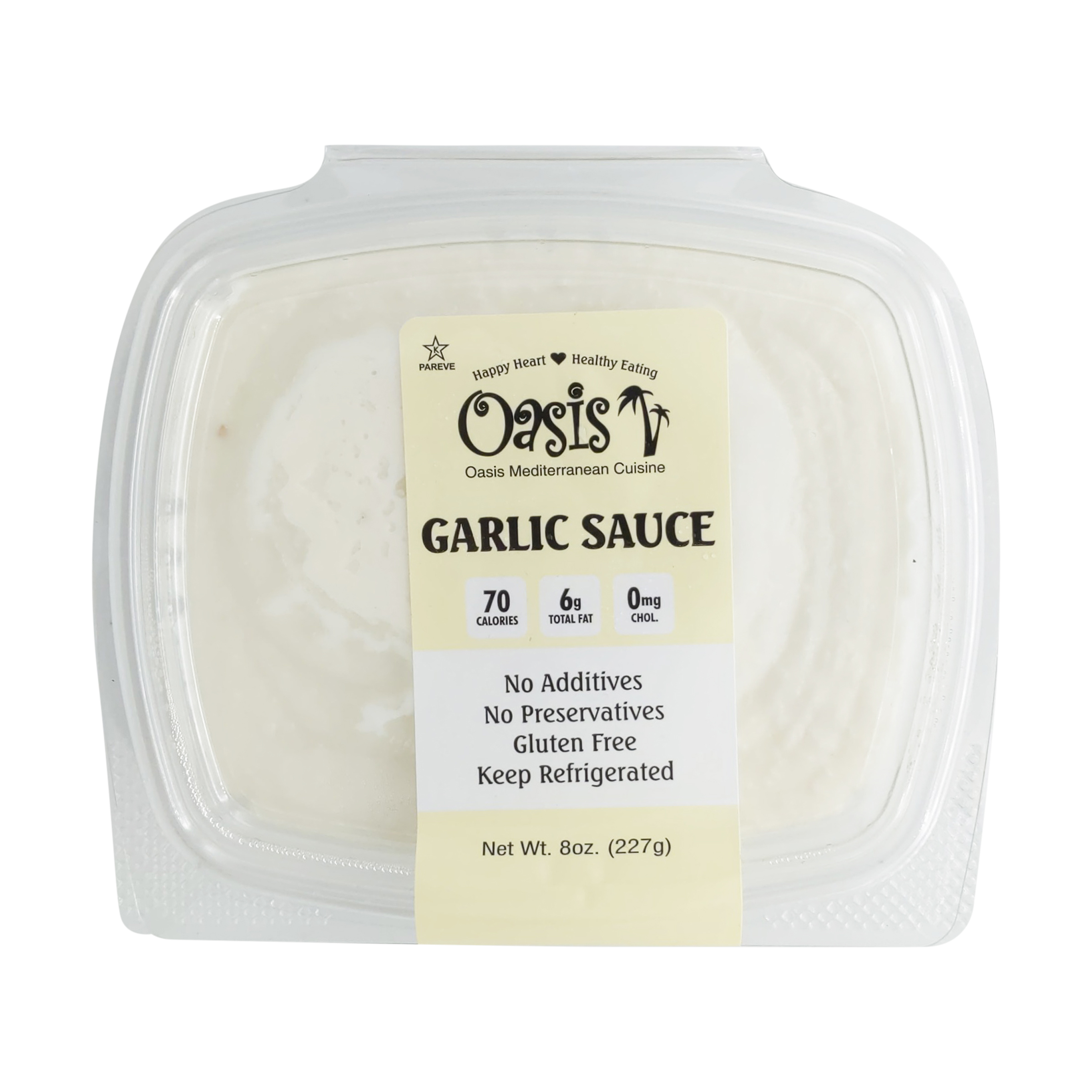 Oasis Garlic Sauce | $3.49
Hippeas Puffs: These are my latest obsession. I can eat the whole bag and not feel like a fat lard J. Love that. They are made from organic chickpeas; they're gluten-free, dairy-free, and contain 4 grams of protein, plus 3 grams of fiber per serving. My favorite flavors are the vegan white cheddar and the bohemian barbecue.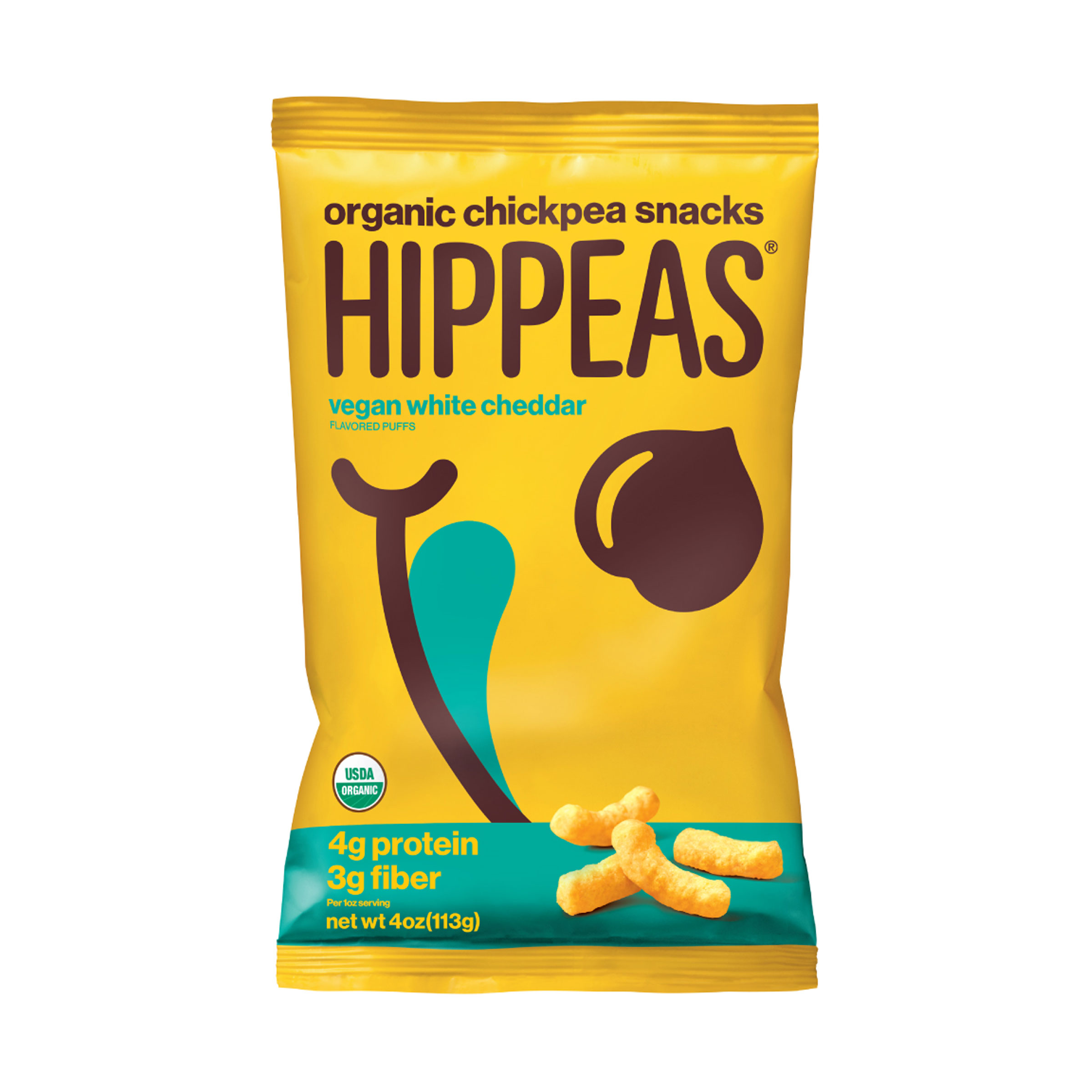 Hippeas Organic Vegan White Cheddar Chickpea Puffs | $3.49
All right kids, that's all she wrote (literally that's all she sent me) so you're gonna have to follow her to get more insights. Thanks for reading kids! More posts this week to come to feed your quarantine cravings.
xoxo,
Carlie Bradshaw